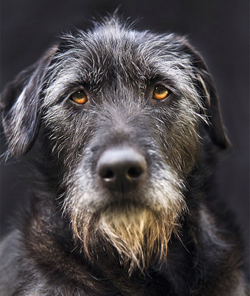 Finn
We had already tried two private dog trainers before finding Rachel. Our rescue dog came to us very leash reactive. We had been making some progress using positive reinforcement techniques but Rachel really helped us take behavior modification to the next level. Our dog has made noticeable progress working with Rachel.
Rachel has a very calm and easygoing demeanor that will put both you and your dog at ease. Her professionalism is reassuring and her approach is very thorough. You are in good hands with Rachel!
Cosmo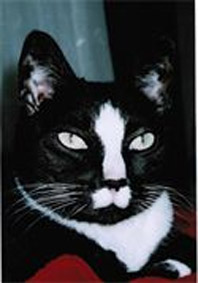 For 13 years, I lived in fear that Cosmo, my vet phobic cat, would have to go to the vet. Recently, at the age of 15, that became a necessity. The trip, with its unexpectedly positive outcome, was only possible because of Dr. Malamed's brilliant guidance and support over the preceding months. The blend of behavioral therapy and anti anxiety medication made this outcome possible and even resulted in the vet tech describing Cosmo as a "good boy". These certainly were not words I had ever heard anyone in the vet's office use in relation to Cosmo. I cannot honestly say that I look forward to future visits to the vet, but I can now rest assured that I will be able to get medical help for my cat should it become necessary. The most amazing part of the process has been that Cosmo thinks our crate training is play and often initiates the start of a training session by going to the closet where his training reward toy is kept. Through the training, his fear of his crate has disappeared completely! I am truly grateful, with all my heart, for the highly effective behavioral plan developed for us by Dr. Malamed.
Sherry
Jeter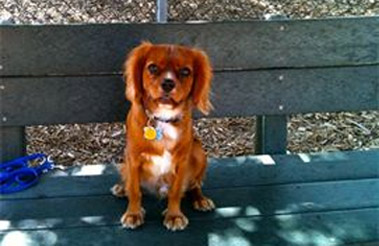 Dr. Malamed,
Jeter has been doing great! He has been an absolute changed dog since our appointment. He is much more relaxed, happy, and care-free. When he has something to guard, he trusts me. It is amazing! When he would guard things at first, he would keep them in his mouth, growl and attack when someone approached. After our appointment, and ignoring the guarding, he would keep the object next to him. He will now lay down about a foot away from the object. He rolls on his back and accepts the affection without growls or any negative behavior. I have even kissed him on the head while an object seemed to be guarded. He has become such an amazing dog. The house is a much more relaxed and happy environment. Thank you for giving me my dog back!!
Kelly Cheresnick
Larry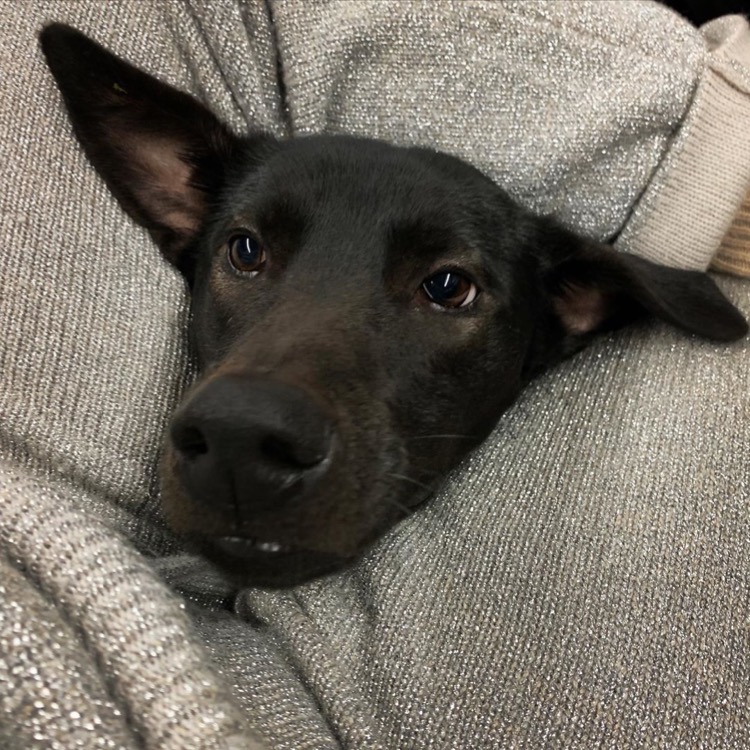 When we adopted Larry 2 years ago, he was a petrified, trembling little ball of anxiety and aggression. He had been to countless foster homes, put through a litany of medication regimens, alternative diets, and training courses. Nothing seemed to work. He suffered severe abuse and almost complete isolation as a tiny puppy – when we got him at a year old he was completely unsocialized, untrusting and independent. We tried every recommendation in the book to make him comfortable, and although he progressed a little, he had severe behavioral and emotional issues that we had written off as unsolvable – until we found Dr. Malamed.
Her understanding of animal behavior and body language far eclipses any of the other programs we have been through. She was able to understand Larry on a level that no previous vet or trainer had before, and set us on a path to rebuild trust and reduce his general level of anxiety, moving extremely slowly so as not to push Larry too fast. This proved to be exactly what he needed. Other programs suggested cookie-cutter training methods that were far too anxiety provoking for such a sensitive dog, and in hindsight made things worse.
Under Dr. Malamed's program, Larry's results have been nothing short of remarkable. Within a few short weeks, we have seen Larry transform from a fearful and reactive dog to a pup who trusts us and is able to (finally) relax in his own home.
In addition to the suggested behavioral and household modifications, Dr. Malamed worked with us to go over Larry's prescription history and identified medications and dosages that proved extremely helpful in taking the edge off of his severe anxiety.
She communicates in a way that is gentle and understanding and is a true pleasure to work with. We couldn't be happier with our results and look forward to a continued partnership! By far the best thing we have ever done for our pup.
Thanks again!!!
Avery